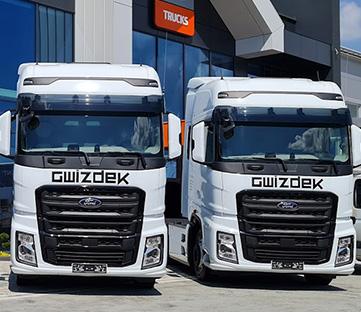 Work for a driver in international transport
We are constantly growing in strength and expanding the fleet of vehicles. By focusing on development, we are constantly on the move and we need new drivers. We value direct contact, so you can always call us and talk. We are a medium-sized company, but every driver has a phone call to the boss.
The company was founded several years ago by an experienced driver, which is why we respect this profession in our corporate DNA.

A few words about work:
work system adapted to the driver's preferences (for each 4 weeks worked, a maximum of 2 weeks of rest)
remuneration always on time, employment contract
serviced, well-equipped trucks
mostly routes with one loading and unloading (on average 2400 km per week)
Requirements:
driving license category C + E with the code 95
professional experience in transport (1 year)
driver card
ADR has an added advantage
If you want to know more about the job, just call us. You can also always talk to one of our drivers, they are our best ambassadors.